Birmingham & Fazeley Canal runs for 16.5 miles through Staffordshire, Warwickshire and Birmingham
Starting from a junction with the Coventry Canal at Fazeley, the canal rises steadily through a series of locks towards Birmingam. The short Staffordshire section is rural, running close to the popular Drayton Manor Park, crossing into Warwickshire shortly before reaching Kingsbury Water Park.
Historically the section of what is now commonly referred to as the Coventry Canal between Fazeley and Whittington was also part of this waterway, having been built by the Birmingham & Fazeley Canal Company. The junction with the original Coventry Canal is marked at Whittington Brook.
The canal forms part of the popular "Warwickshire Ring."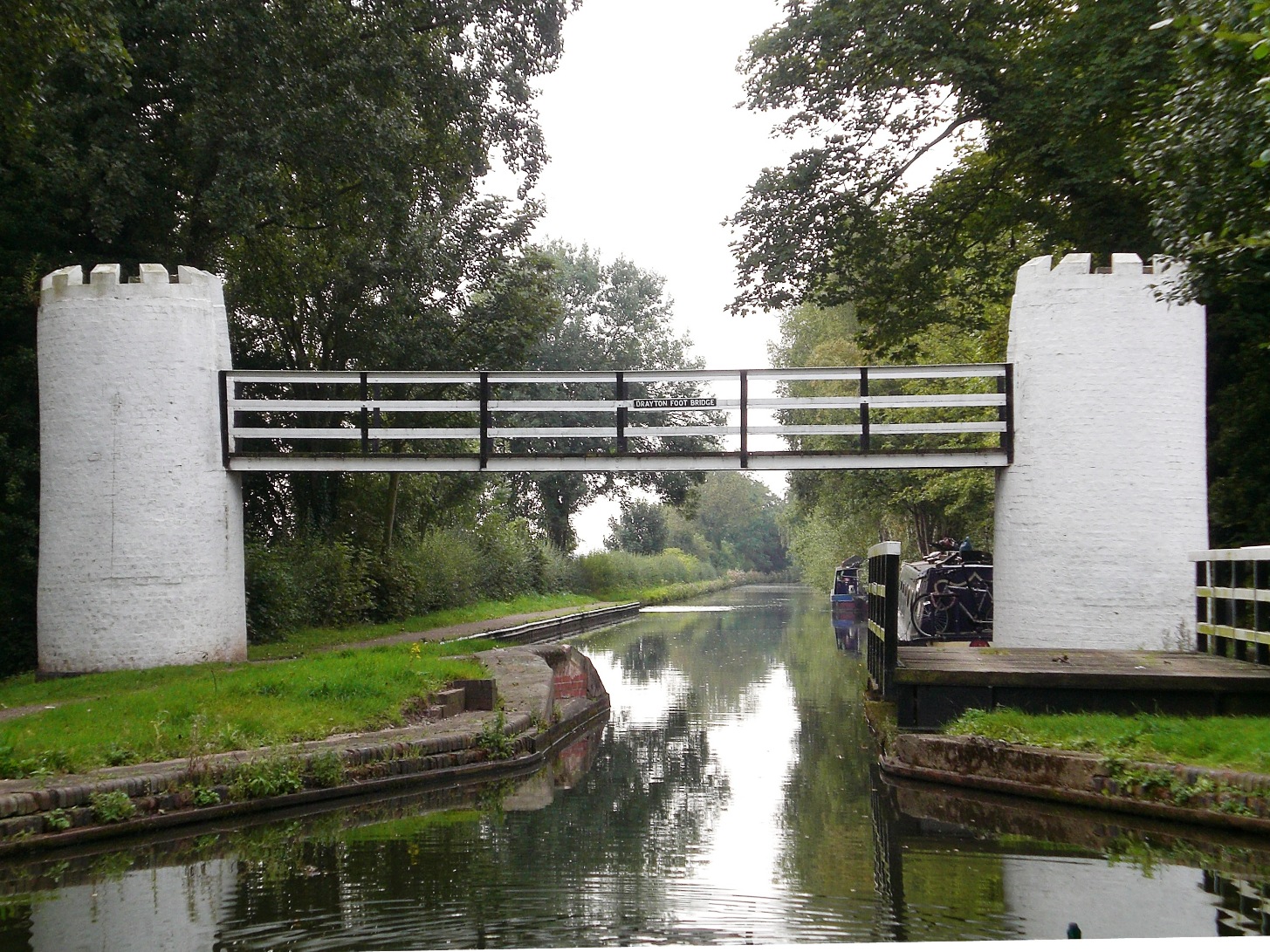 Drayton Foot Bridge on Birmingham & Fazeley Canal. Photo courtesy Waterway Images Ltd.