Contact us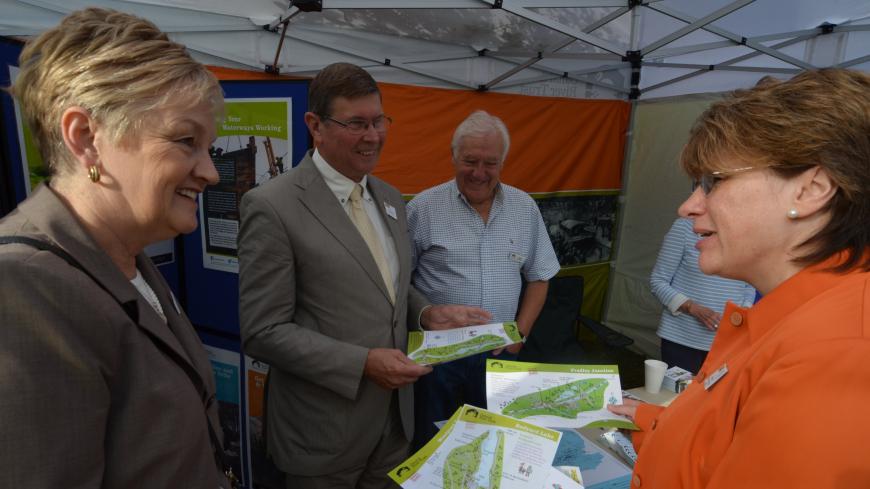 Conversations on the CRT stand at the Caldon 40 event in September 2014. (L to R) Jane Dudson, Ian Dudson CBE CStJ HM Lord-Lieutenant of Staffordshire, Geoff Reynolds Canal & River Trust Central Shires Waterways Partnership and Julie Arnold, Staffordshire Waterways Group, discuss some of the wonderful ideas for "Readymade #waterwaydays" in the county. FREE guides and maps can be downloaded here.
All individuals, groups and businesses are invited to contact us if you would like to get involved, have an idea you are looking to develop, or would like wish to support any part of Staffordshire's waterways.
Through the Staffordshire Waterways Group and our networks we will provide contacts and make connections to help people get involved and assist new projects to get under way.
We will always help and advise where we can but if your enquiry is about an incident on a navigable waterway, then you might prefer to contact the Canal & River Trust instead as it is likely that we will pass your enquiry to them. If it is regarding an incident on a river then you should contact the Environment Agency.
Otherwise, please use the form below to send a message or email us on contact@staffswaterways.org.uk and we will reply as soon as we can.