Canals have shaped this county and provided the lifeblood of Staffordshire's  traditional industries over the last 250 years or so, during and post the industrial revolution. They literally brought wealth to the area by enabling the delivery of other raw materials to supplement our local coal and they took the finished products from our world famous manufacturers on the start of their journeys to the rest of the world.
Their importance today is different but not less so – just different aspects including the opportunity to celebrate our heritage, providing access to our beautiful countryside, providing the opportunity to enhance our environment as well as our health and well-being and of course tourism and economic regeneration. I am delighted that this website explores all these different aspects.
5 years ago, for all these reasons, when I was High Sheriff of Staffordshire I chose to walk all 154 miles of the canals in this county1. Many other people joined me on one or more of the day's walks and collectively we raised money for the Staffordshire Community Foundation. These walks reminded us all how much more potential there is today for canals to still be a lifeblood for our communities.
I encourage everyone to support their restoration and regeneration projects.
I applaud the work of this group and wish them every success.
Ian J Dudson CBE CStJ
HM Lord-Lieutenant of Staffordshire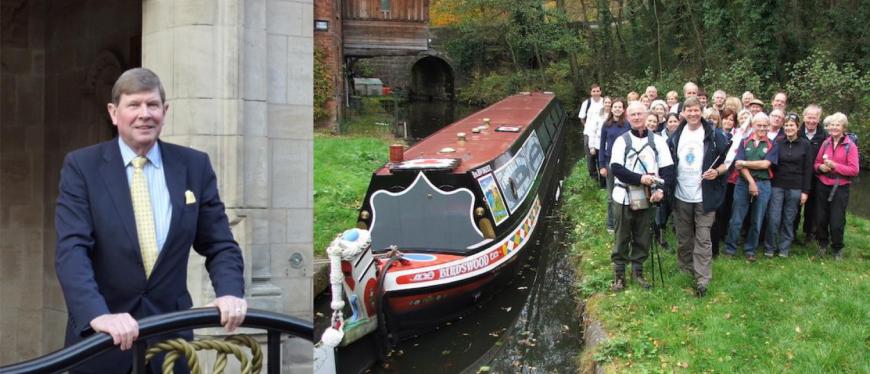 Ian Dudson, HM Lord-Lieutenant of Staffordshire, pictured at County Buildings, Stafford, and at Froghall Wharf during his High Sheriff challenge