Vision: The connection between the Shropshire Union Canal and Newport will be restored, to meet with the 1.2 miles in water just 4 miles away, thereby enabling the town to be linked to the national network once more.
Designed by Thomas Telford and originally opened in 1835, this canal was created to join Wappenshall Junction in Shropshire to the then Birmingham & Liverpool Junction Canal (later known as the Shropshire Union Canal) at Norbury. The route was successfully used by working boats for many years, although the growth of the railway eventually contributed to it being used less, until it was officially abandoned by a 1944 Act of Parliament, along with many other canals.
From Norbury, there are 17 locks down to the A41 trunk road, some buried, some in good condition, but all of which contribute to the rich heritage the restored canal can offer the community. At Forton, there is a unique Thomas Telford designed aqueduct/road bridge over the River Meese, which is a Scheduled Ancient Monument. There is also a Telford designed skewed road bridge at Forton and another Grade 2 listed road bridge at Norbury Junction.
The Shrewsbury and Newport Canals Trust, in conjunction with the Norbury to Newport Canal Restoration CIC, is working to restore this 4.5 mile section of canal, bringing the original locks, towpaths and bridges back into use, thereby creating a 'linear park' from Norbury to Newport, 3 miles of which are in Staffordshire. This would be used for walking, cycling, angling and other leisure pursuits in addition to boating. Voluntary groups, including the national Waterways Recovery Group, are currently actively working towards this restoration.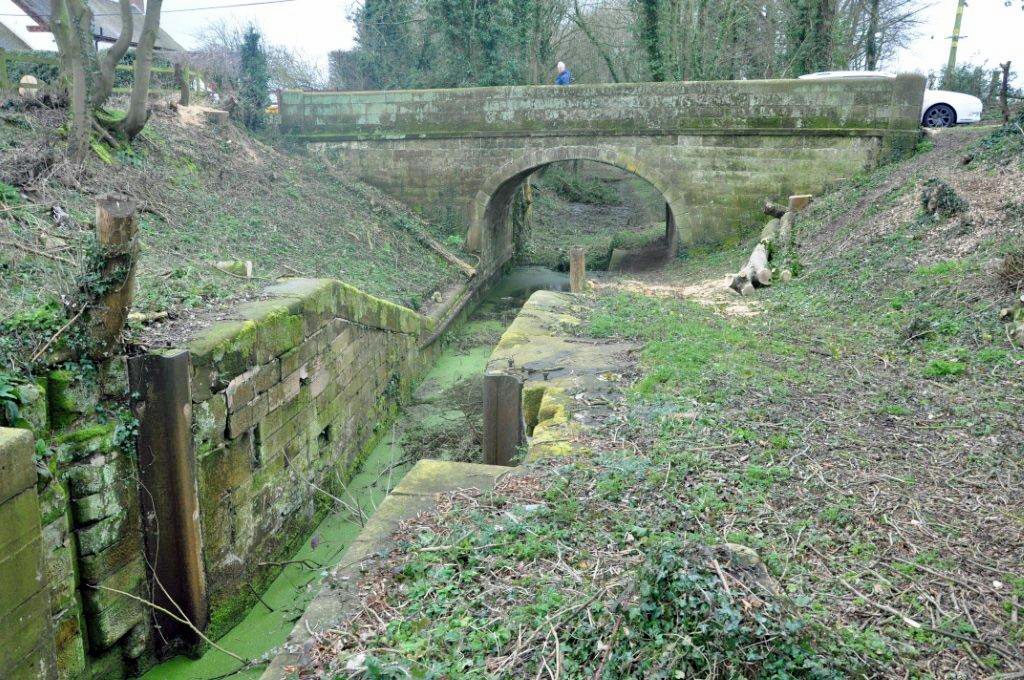 Lock 5 & Maltshovel Bridge 3 at Oulton, Newport Branch Canal. Photo courtesy Phil Sharpe